Of all the coloured gemstones ruby is probably the rarest and most precious. Its name is derived from the Latin name for red: Ruber. Red is the colour of intense emotions like love and passion and of course, red roses !
Ancient Hindus believed that those who offered fine rubies to the god Krishna were granted rebirth as emperors. Therefore, in Sanskrit, the ancient language in Hinduism, ruby is called  "ratnaraj" or "king of precious stones."

Ruby belongs to the corundum mineral species which, in its pure form, is colourless and made up of aluminium oxide. The rich pinkish and deep crimson red body colours or "hues" are caused by the so-called trace element chromium. The higher the chromium content, the stronger the red hue. The great hardness of 9 on the Mohs hardness scale (only diamond is harder!) makes it the ideal gem to wear in jewellery!

Ruby is one of the most important gems in the world of coloured gemstones and can command the highest price per carat. Like the 25,59 ct. Sunrise ruby which was sold at auction for over 1 million US$ per carat.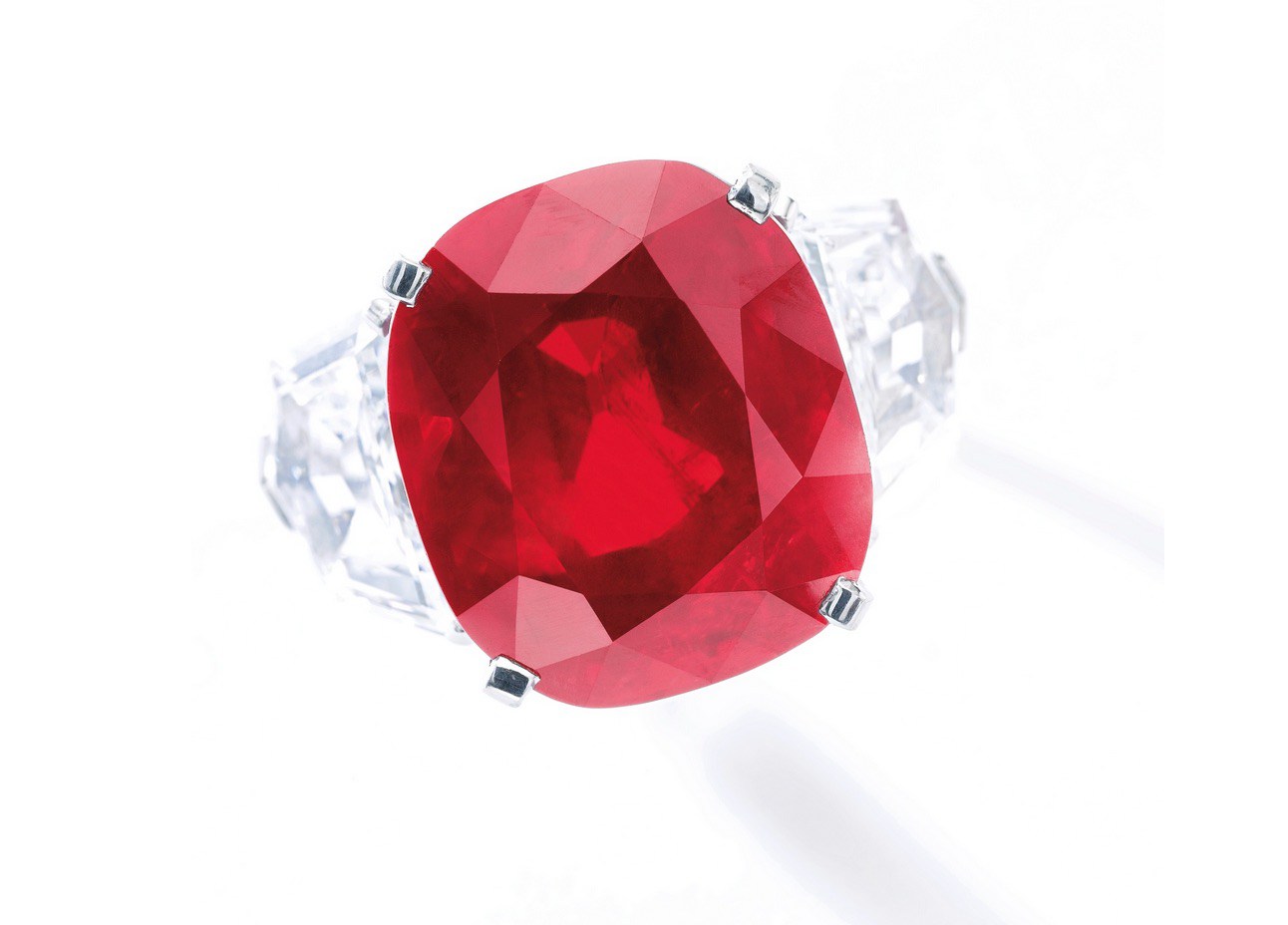 Where do rubies come from?

Fine quality rubies are formed in white marble  in countries like Myanmar ( Burma), the Himalayas, and northern Vietnam. Rubies from Myanmar often display an amazing red glow and also a phenomenon called "silk" which is due to minute rutile inclusions in their crystal structure.
Other ruby sources are : Mozambique, Thailand, Cambodia, Tanzania, Kenya and Sri Lanka.
For those celebrating their 15 th. and 40 th anniversary, ruby is the ultimate gift!