After the bruting process the diamond is now ready to be faceted and polished. Let us tell you some more about the history of the diamond cutting first…….
After its discovery, thousands of years ago, rough diamonds were considered too sacred to be cut and polished. People thought that this would destroy its supernatural powers! Wearing a diamond was only allowed to rulers and even only if they left the diamond in its rough state. Rough diamonds were brought to Europe in the 4th century BC, when limited trade was opened between East and West by Alexander the Great. At that period, India was the only known diamond producing country.

The value of diamonds however was at that time lower than that of Ruby and Sapphire! 

The method of polishing – grinding on a polishing wheel – has been used for centuries and was invented in 1456. Before that period diamonds where cut by rubbing crystals on a wooden board which was treated with diamond powder and olive oil and it took about a week to polish only one little square facet!

Today, the modern polishing wheel or 'scaife', the Dutch word for disc, is made of cast iron and is impregnated with a mixture of diamond powder and oil and rotates at a speed of about 3000 rotations per minute. Each facet is cut and polished in a different direction due to the difference in hardness. The famous diamond cutters in Amsterdam used to sing a special song if the polishing did not go well due to the complex structure of the stone to be polished.

The first scaives were powered by hand, later driven by horses, then steam power, and eventually by electricity. The diamond to be polished is placed in a holder which is traditionally called a "dop". The dop holding the diamond is placed in a device called a "tang" so that the polisher can adjust and maintain the angle of the diamond in relation to the scaife. This stage is very important because the angle eventually determines the way the light reflects inside the diamond and thus its beauty.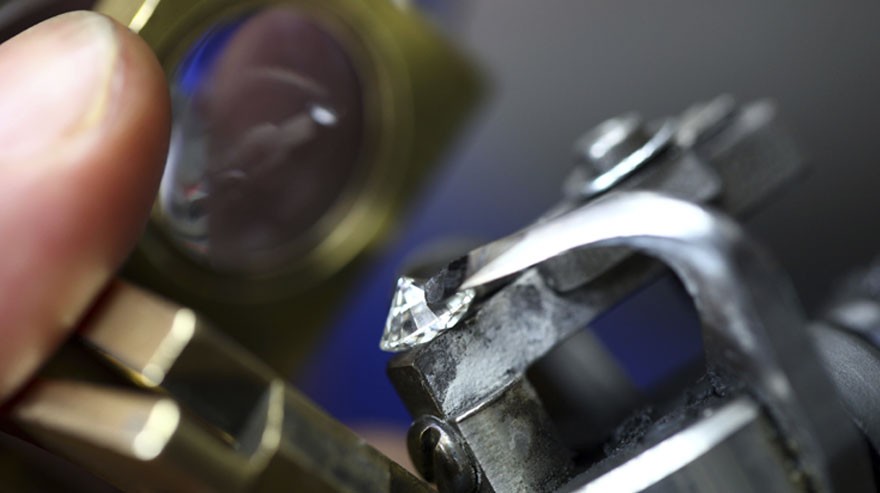 Cutting and polishing a diamond reveals its beauty. Only in the hands of master craftsmen, rough diamonds can be transformed into amazing gems.

The shape of the rough crystal is crucial to the quality of the final cut gemstone and of course its value!       

Polishing, also known as faceting, gives a diamond its brilliancy and is the last stage of the diamond cutting process. It's a detailed task that requires precision equipment and expertise. At Zazare diamonds you can watch this process very closely, do not forget to bring your camera!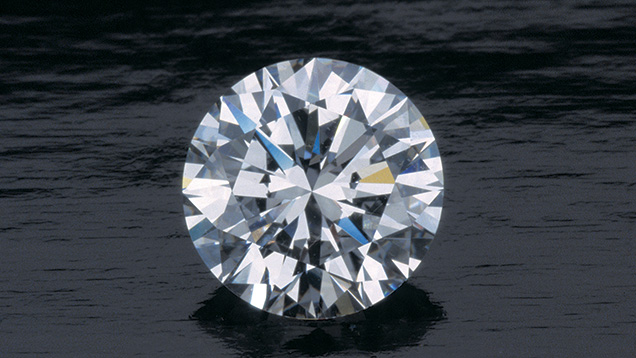 " the spectacular result!"